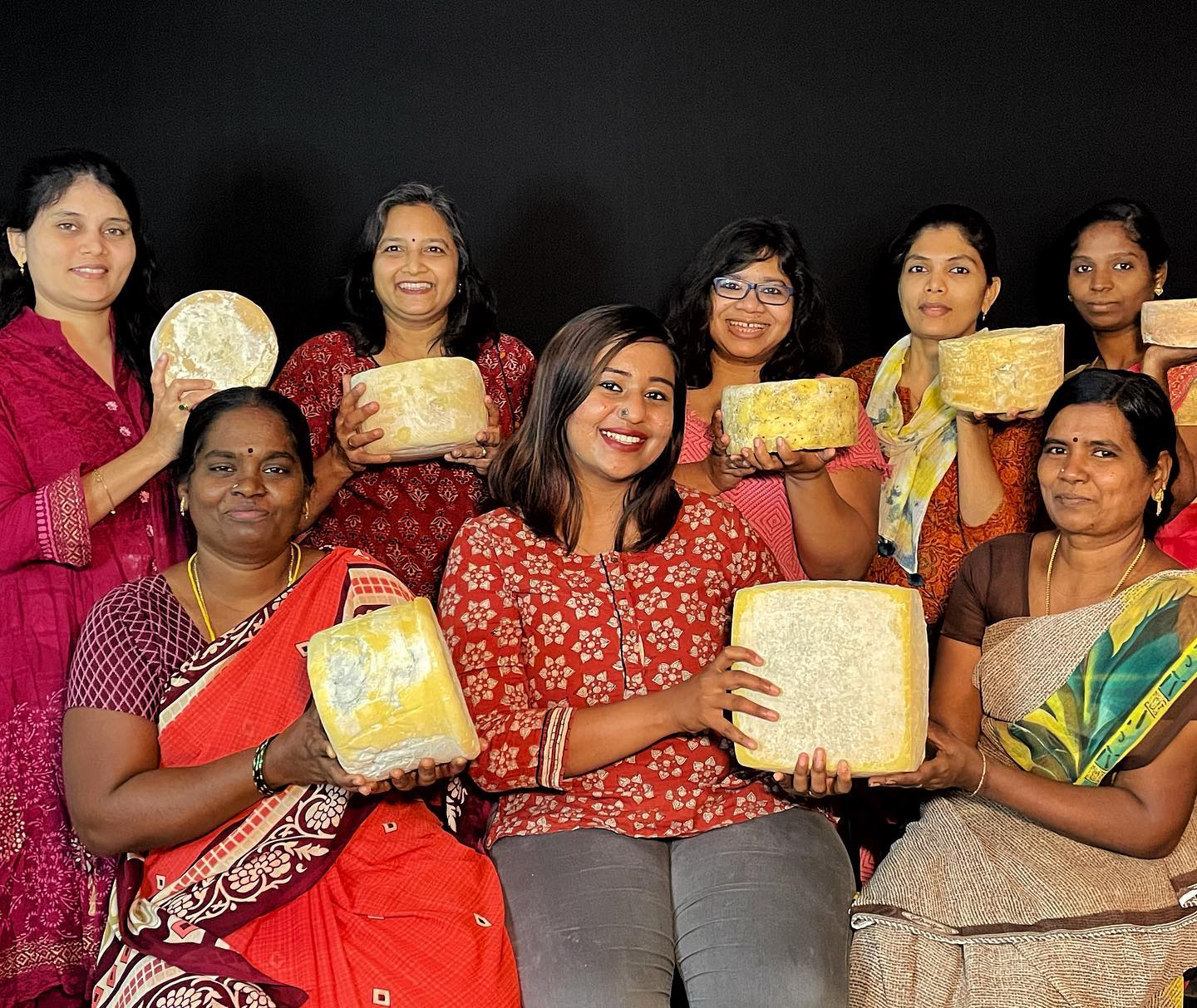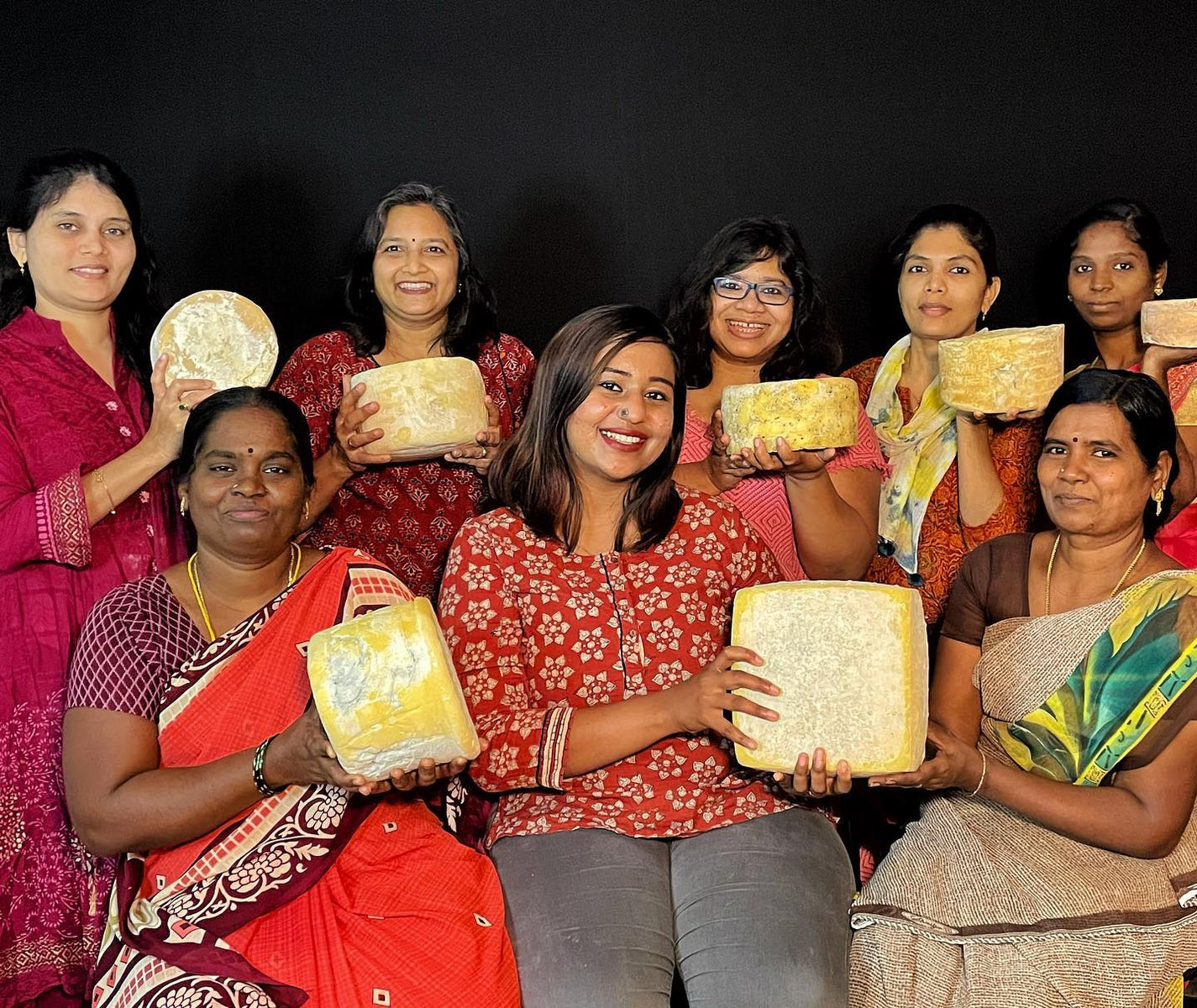 Women led Artisan Cheese brand
WE ARE ARTISAN CHEESE MAKERS FROM INDIA
Käse Cheese was founded in 2016 by Anuradha Krishnamoorthy and Namrata Sundaresan, with a mission to produce high quality natural cheeses in India using ethically sourced milk. As we enter into our 7th year, we can proudly say we are recognized as one of the leading artisanal cheese brands in India. In 2023, Käse won a Bronze award at the World Cheese Awards held at Wales, for a unique Lavender Fields Cheese, gaining some recognition for Indian cheese at a global level.
One of our most frequently asked questions is about how we got our name and the pronunciation. The first cheese we made was a German cheese 'Quark' which was well received. Käse being German for Cheese, the name immediately stuck with us, pronounced [kɛːzə]
GREAT MILK, CLEAN CHEESE!
Artisanal making and clean processing are the trademarks of Käse Cheese. All our cheese are locally-made where the milk is procured and free from any form of additives, preservatives, stabilizers and emulsifiers found in processed cheese. We work with local dairy farmers in Tamil Nadu to procure fresh milk from free grazing Cows & Buffaloes. We also make cheese from indigenous Goat, Sheep & Camel Milk procured from traditional dairy shepherds in Gujarat & Rajasthan.
OUR FOUNDERS
Namrata, International Certified Cheesemaker is also an educator and India's only Training Partner for the Academy of Cheese, a program through which she is training future cheese professionals for India. She is also trained on sensory fundamentals and pairing and tasting events are what she loves to put together! Her previous background is in business consulting, specializing in international trade & investment.
Anuradha, Social Entrepreneur is the backbone of Käse, at the helm of operations, compliance and its people and community. She has 2 decades of experience in the social sector and heads Can Do, a skill development initiative for People With Disabilities. She is an alumna of the prestigious Goldman Sachs - ISB10000 Women's program.
KÄSE BEGAN FOR A CAUSE
It all started with a cause. Friends & Co-Founders Anu and Namrata met in May 2016 where Anu posed a question on how to provide differently abled girls with skills training where educational qualification was not a matter of concern. Namrata was not from a food background but was passionate about food, and having recently tried her hand at cheese making on a vacation at Conoor, she jumped at the idea "Why not teach them Cheesemaking". And thus Käse was born.
PRESIDENT'S AWARD, 2018
The duo were duly recognized by being awarded the prestigious Nari Shakthi Puraskar (highest civilian award for women) from the President of India in 2018 for their contribution towards empowering women.
KNOW MORE
DEVI AWARDS, 2023
In 2023, the Founders were 2 of 12 recipients of the Devi Awards in Chennai conducted by The New Indian Express, for dynanism, innovation and excellent contributions in their field.
KNOW MORE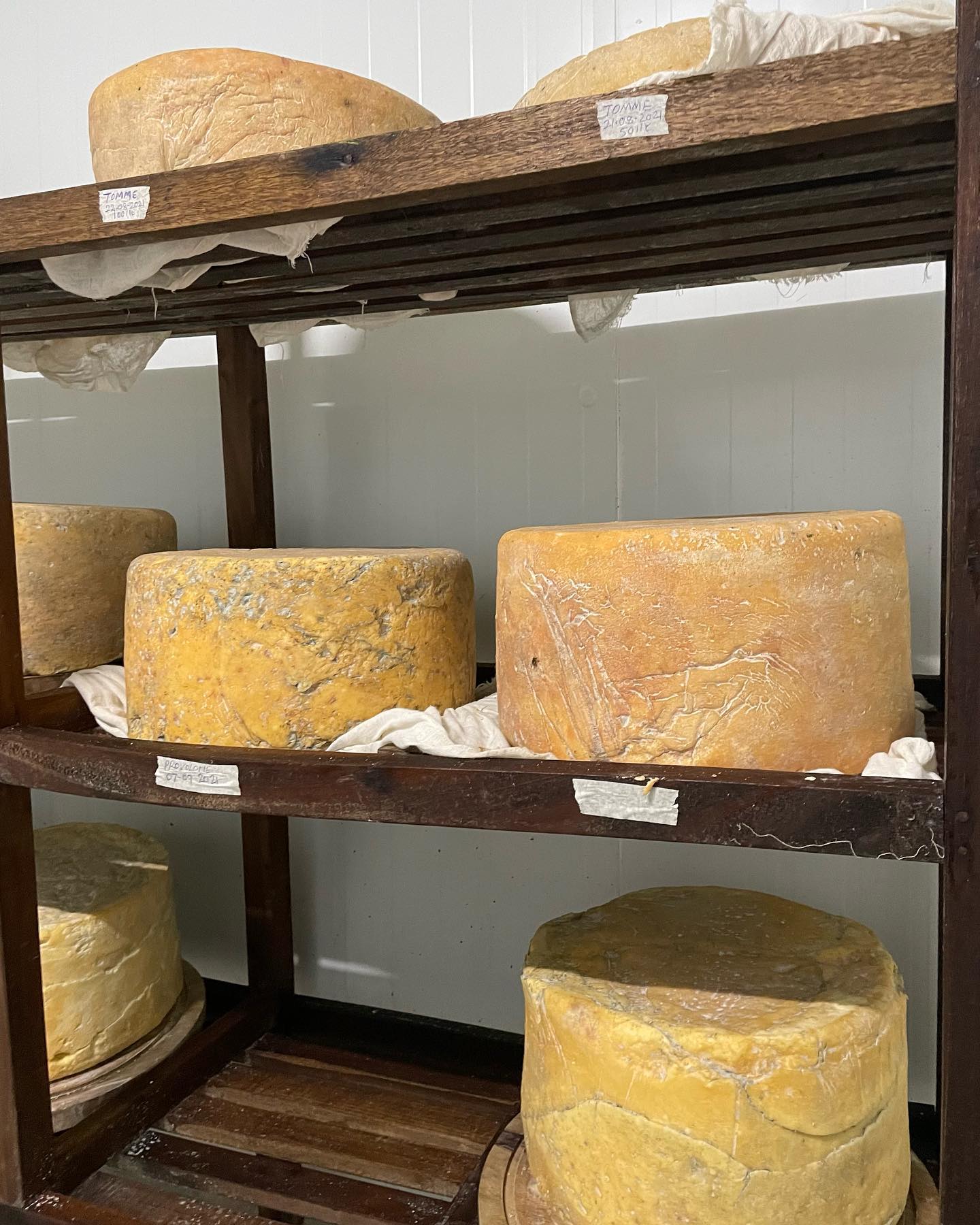 CHEESE COLLECTIONS
40+ VARIETIES OF CHEESE
Our inspiration comes from age old cheesemaking practices across the globe. We travel and engage with cheesemakers to learn traditional styles and techniques and come back to our studio and create a version of that which best suits our terroir. We have also created styles of cheeses by combining not only techniques but also herbs, spices, leaves that are unique in their addition to cheese.
SEE ALL COLLECTIONS
COLLABORATION IS KEY
BUILDING ECO SYSTEMS
We believe in creating sustainable ecosystems via meaningful collaborations with farmstead cheesemaking & pastoral communities. We're delighted to have partnered with social impact organizations like Centre for Pastoralism and Samunnati to create products that empower livelihoods.
In 2021, we partnered with Fratelli Wines to create a line of distinct Vineyard Inspired Cheese. We also tie up with many more partners whose values align with our own.
SCALING UP COLLECTIVELY
PASTORAL PROJECT
India is first among all countries in both production and consumption of milk. India meets 53% of its milk needs from animals reared by pastoralists - free grazing animals in the rural spaces reared naturally with no administration of hormones and antibiotics. There is an abundance of 'clean milk' that can be ethically procured.
In 2021 our plans to scale up led us to cross paths with the pastoral communities in Gujarat and Rajasthan. We started making cheese locally in these areas by involving and training the pastoral youth. As we delved deeper we got to understand and appreciate milk better, how grazing practices, feed, terroir are all linked and play an important role in creating cheese, that not only effectively preserved the milk and made it better but reflects its provenance as it matures.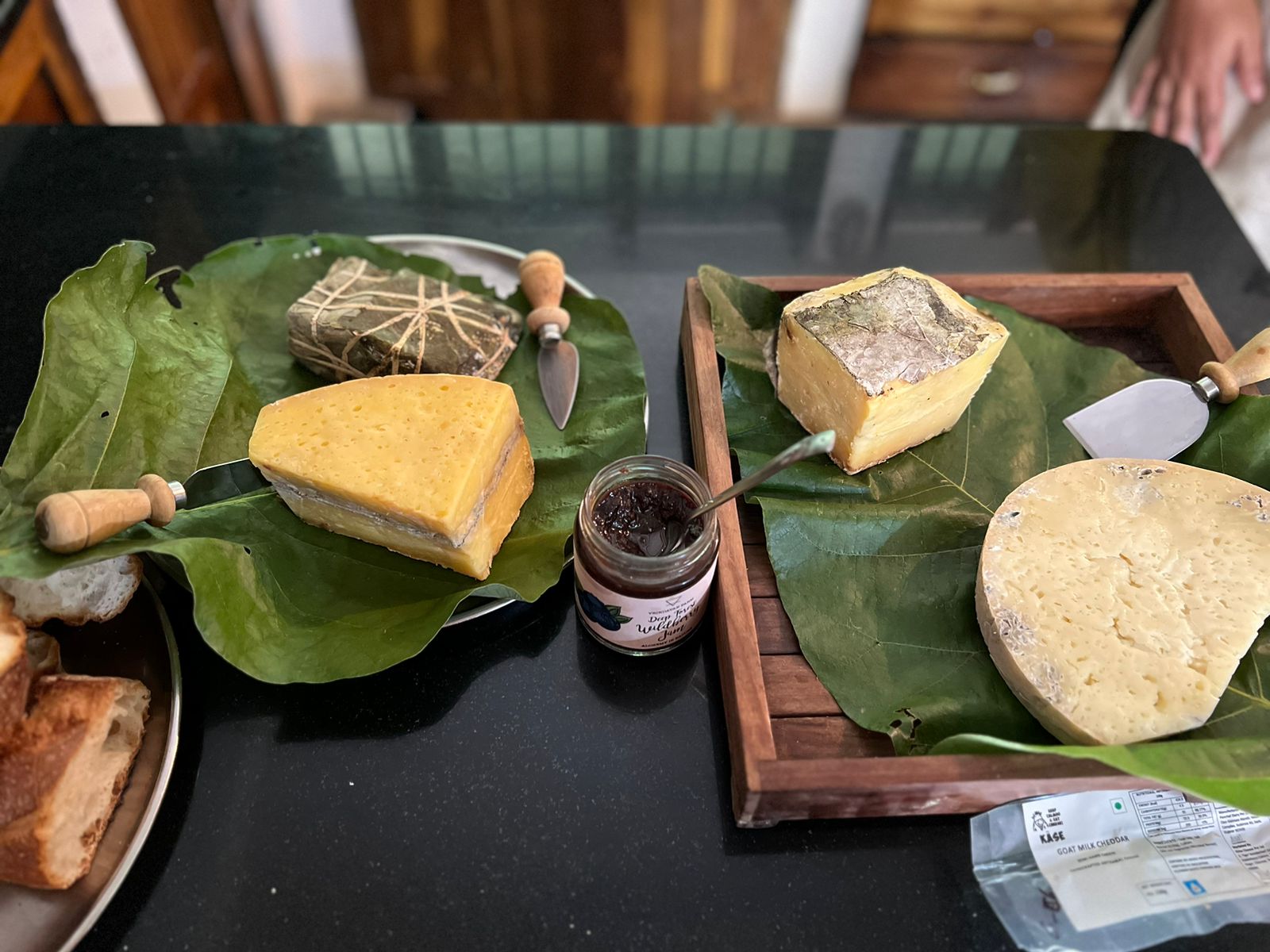 LOOKING FORWARD
ARTISAN CHEESE IS HERE TO STAY!
We see ourselves not just as cheesemakers but thought leaders in the Indian Artisan cheese segment, which is still quite nascent and will be a market of its own in the coming decade. We always want to retain a personal touch, to engage in open dialogue and learn from our community. We want to co-create this brand with YOU, constantly learning and improving through our journey. Thank you for the love you've shown us thus far!
ONLINE CHEESE SHOP